www.keralaradio.in
Tourism
>
India
>
Kerala
>
Districts
>
Kozhikode
> Kadalundi Bird Sanctuary
Kadalundi Bird Sanctuary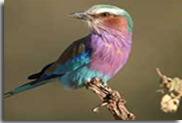 It is 19 km from Kozhikode is home to more than a hundred varieties of native birds and over 60 species of migratory birds flock here in large numbers. The sanctuary is also known for a wide variety of fish, mussels and crabs. Birds like Terns, Gulls, Herons, Sandpipers, Whim brels, and other migratory birds flock the place from the month of November and return only by the end of April. The sanctuary, which is spread over a cluster of islands, covers an area of 3 km in a scenic area surrounded by hillocks. A hillock, which is 200 m above sea level, provides a splendid view of the river mouth and the sea. The ideal season to visit is from December to April in the early hours of the day.
The number of birds in the approximately 2 sq km area is quite astonishing. The variety is also excellent with terns, gulls, egrets, herons, sandpipers, brahmini kites and cormorants among others. The best time to see this sanctuary in all its glory is from November to April. To see the turtles it is necessary to explore in the forest department's boat, as one has to move out into the open sea. Due to its location along the coast, the climate is excellent through most of the year. Visits should be avoided during the months of May to July as the area receives torrential rainfall during that time. A day trip from Kozhikode is enough to explore the sanctuary.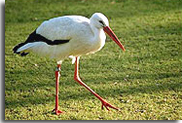 The sanctuary seemed to be a favourite location for the wealthier families of the area as we saw an endless row of extremely impressive bungalows bordering it Kadalundi town itself seemed like a small quiet place very typical of towns in this part of the country. It had a couple of small eating joints serving local cuisine. It is advisable to take along a small packed meal while visiting the sanctuary because if you are interested in birds or photography, you'll hate to waste time walking all the way to the town and back. One would rather even spend the time just watching the fascinating territorial battles of the hundreds of crabs dotting the wall beside the jetty.