www.keralaradio.in
Tourism
>
India
>
Kerala
>
Districts
>
Thrissur
> Peechi - Vazhani Sanctuary
Peechi - Vazhani Sanctuary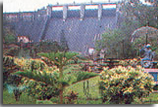 Peechi is a village in Thrissur district (15 km from Thrissur town) famous for its dam and wildlife sanctuary. Kerala Forest Research Institute (KFRI) situated in the this village. The main purpose of the Peechi dam is irigation and Drinking water for entire Thrissur District. Peechi is a fascinating picnic spot.
Boating is permitted in the reservoir and on lucky days one can see wild tuskers on the forested banks, part of which forms a wildlife sanctuary. There are frequent private buses from Thrissur. Built across the Manali river, the dam is a vast catchment area of nearly 3200 acres with extensive botanical gardens and cascading fountains offer numerous inviting avenues for tourists. Peechi Wildlife sanctuary, established in 1958 has got 125 sq km area.
Peechi Vazhani Sanctuary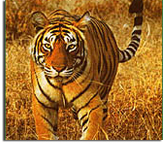 The Peechi-Vazhani Sanctuary comprising of the dense, moist deciduous and semi-evergreen forests is situated in the catchment area of the Peechi and Vazhani dams. With more than 50 species of orchids and medicinal plants, the sanctuary is a veritable treasure trove of rare flora and fauna. The place is congenial for boating and trekking.
The natural habitat at Peechi-Vazhani Sanctuary is frequented by Tigers, Leopards and Wild Dogs, besides the Sambar and the Spotted and Barking deer. There are more than 50 species of orchids and medicinal plants.