www.keralaradio.in
Tourism
>
India
>
Kerala
>
Districts
>
Thiruvananthapuram
> Peppara
Peppara Wildlife Sanctuary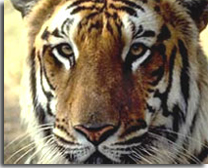 The forests of Peppara Wildlife Sanctuary constitute the catchment of Peppara dam constructed across Karamana river and commissioned during 1983 to augment drinking water supply to Thiruvananthapuram city and suburban areas. Considering the ecological significance of the area, it was declared as sanctuary during 1983. The area was formerly a part of Paruthippally range of Thiruvananthapuram Territorial Division.
Peppara Wildlife Sanctuary,Peppara Wildlife Sanctuary Kerala,Peppara Sanctuary Tour,Wildlife Sanctuaries Tour Peppara Wildlife Sanctuary consists of Part of Palode reserve (24sq.kms) and part of Kottoor reserve (29sq.kms). The total area of the sanctuary is 53 sq.kms. The total water spread of the reservoir is 5.82 sq.kms.
The sanctuary is located about 50kms. north east of Thiruvananthapuram city in Nedumangad taluk of Thiruvananthapuram district between longitude 76°40' and 77°17' east and latitude 80°7'and 8°53' north. General topography of the area is hilly with elevation varying from 100 m to 1717m. Rainfall and other climate factors are similar to that of Neyyar Wildlife Sanctuary. There are 13 tribal settlements in the sanctuary. Eleven are in Athirumala section and two are in Thodayar section.
How To Reach
Air: The nearest airport is Thiruvananthapuram (32 Kms) from where frequent and regular buses are available for Peppara Wildlife Sanctuary. You can also board a flight to your desired destination after returning from the wildlife sanctuary.
Rail: The nearest railhead from the sanctuary is Thiruvananthapuram, which is well connected with Chennai, Mumbai, Delhi and even Kashmir. The buses are available for the sanctuary from Trivandrum. From Trivandrum you can also board a train to depart to your desired destination.
Road: Peppara wildlife sanctuary is easily and conveniently accessible from Vithurai on Thiruvananthapuram - Ponmudi road.