www.keralaradio.in
Sports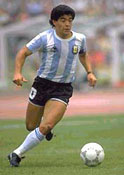 Football is the most popular sport in the state. Some notable football stars from Kerala include I. M. Vijayan and V. P. Sathyan. Several Keralite athletes have attained world class status, including T. C. Yohannan, Suresh Babu, P. T. Usha, Shiny Wilson, K. M. Beenamol, and Anju Bobby George.
Volleyball is another popular sport in Kerala; Jimmy George, born in Peravoor, Kannur, was arguably the most successful Volleyball player to ever represent India and at his prime was regarded as among the world's ten best players.
Cricket is also played commonly. S. Sreesanth is a Keralite in the Indian Cricket team.