www.keralaradio.in
Tourism
>
India
>
Kerala
>
Districts
>
Kannur
> Thalassery
Thalassery
Thalassery, also known as Tellicherry, is a small town on the Malabar coast of Kerala, South India. It is 21 km away from district head quarters, Kannur. The name Tellicherry the anglicised form of Thalassery.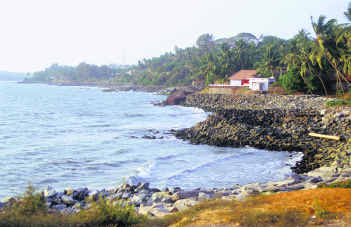 Thalassery municipality has a population just less than 100,000. Thalassery municipality is a part of the urban agglomeration of Kannur. Thalassery is at times referred to as the city of cricket, cakes and circuses.
The roots of the name can probably be traced as follows. The Chera dynasty that ruled Kerala from 9th century AD declined by the beginning of 12th century AD. After the decline of Cheras, the kingdom broke into smaller regions under local chieftains. This led to the formation of provincial states. Venadu, Kolathunadu, Kochi and Kozhikode were prominent among them.