Tourism
>
India
>
Kerala
>
Forests
> Wayanad wildlife sanctuary
Wayanad wildlife sanctuary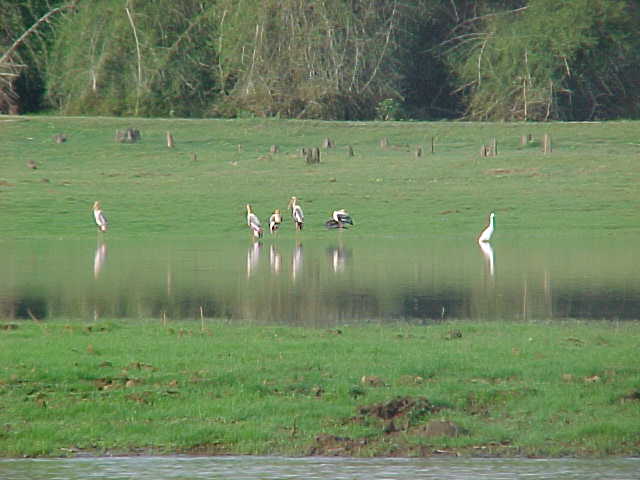 Wayanad wildlife sanctuary, Muthanga was established in 1973, and is contiguous to the protected area network of Nagarhole and Bandipur of Karnataka on the north-east and Muthumalai of Tamil Nadu on south-east. Rich in bio-diversity, the sanctuary is an integral part of the Nilgiri Biosphere reserve, which has been established with the specific objective of conserving the biological heritage of the region. The sanctuary is rich in flora and fauna. The management lays emphasis on scientific conservation with due consideration for the general lifestyles of tribals and others who live in and around the forest.
It is located 16 km from Sulthan Bathery on the NH 212 (Mysore road). One can encounter with wild elephants in the bamboo forests near the sanctuary area. The Karnataka border is 2 km away from which the 20 km long deep forest range of the Bandipur wildlife sanctuary begins. This forested area is prone to frequent wild life crossings mainly elephants and deers. The NH 212 further leads to Gundulpet. From where one can reach Bandipur wildlife sanctuary (20 km by bus/jeep). Muthumalai sanctuary is further 20 km on the Ooty road. If one is having time to enjoy the natural beauty, Masinagudi will be a nice option. The road further climbs hairpin curves to reach Ooty hill station in Tamil Nadu.
Bandipur National Park, Karnataka
The Bandipur National Park has wide stretches of grasslands and scrub forests and is located on the Mysore-Ooty road, about 80 km from Mysore. The lush green Western Ghats provide the perfect habitat for the tiger and a hoard of other wild animals and birds. This National Park is ideal for adventure wildlife tours.
Some parts of this wildlife park are covered with dense forests comprising of evergreen and deciduous trees. The region gets its supply of water from the Moyar River.
The Bandipur National Park is known for its elephant herds and tigers. Other animals of the sanctuary are Indian porcupine, Gaur, mouse deer, black naped hare, four horned antelope, sambar, chital.
Commonly sighted birds are the Peafowl, Cormorants, barbets, herons, hawk eagle, parakeets, drongos, hornbills, warblers and minivets.
How to Reach
Tourists from Kerala can reach Gundulpet via Kozhikode and Sulthan Bathery (NH 212, Mysore road). From there, Bandipur is 20 km away. Morning time is the best time to see animals. Karnataka tourism department arranges morning and evening wildlife safaris. Motor Vehicles and riding elephants available on hire.
Mudumalai Wildlife Sanctuary, Tamil Nadu
The Mudumalai Wildlife Sanctuary is a part of Nilgiris Biosphere Reserve, which is the first biosphere reserve formed in India. The Mudumalai Wildlife Sanctuary has a mix of flat land, undulating parkland, open grassland, swamp, valleys and nullahs. The Mayyar river forms a series of spectacular cascades on its 65 km route on the Ooty-Mysore highway. It is 321 sq km in area.
The fauna includes Elephant, Gaur, Bonnet, Macaque, Common langur, Tigers and Leopards, Chital, Panther, Sloth Bear, Python, Barking deer, Four-Horned Antelope, Otter, Crocodile, Giant flying squirrel, Sambhar, Hyena, Wild Dog, Wild Boar, Mouse Deer, Spotted Deer, Jackal, Hare, Porcupine and Mongoose.
How to Reach
It is 65 km from Ooty (nearest Railway station) on the Ooty- Mysore road. Mysore – 95 km away. Gudallur is the nearest town.
Nearest airport : Coimbatore – 160 km away.
Best season : Throughout the year except June to August.
Accommodation : Forest Rest Houses at Abhayaranyam, Kargudi, Masinagudi, and Teppakadu. Catering arrangements are provided.
Contact : The Wildlife Warden, Mahalingam Buildings, Coonoor Road, Udhagamandalam – 643 001.