www.keralaradio.in
Tourism
>
India
>
Kerala
>
Districts
>
Palakkad
> Chittur
Chittur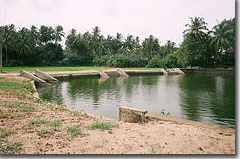 The town located 15 km south-east of Palakkad, is known for the Kongappa festival, held every year on the first Monday after the dark lunar night in Kumbhom (February - March). The festival is celebrated to commemorate the victory of Nairs of Kochi over the militia of Kongunadu (Coimbatore).
The Tunchath Acharyamadom located here is believed to have been founded by Tunchath Ramanujan Ezhuthassan, the father of Malayalam literature. Chittur is also known for Kora grass mat making. The granite carving is a rare craft, which can be seen in the Chittur taluk.
Chittur Gurumadam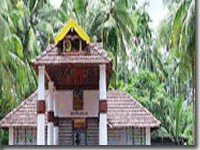 This place is a memorial of the author of Adhyatma Ramayana, Thunchath Ezhuthachan. He is said to have spent his last days over here. Among the exhibits, one can find his wooden slippers, old manuscripts and the idols worshipped by him. Located on the banks of the river Sokanasini (the destroyer of sorrows), this is a memorial to Thunchath Ezhuthachan, the author of Adhyatma Ramayana, who spent his last days here. Chittur Gurumadam is situated in Thekkegramam near Arikkode.