www.keralaradio.in
Tourism
>
India
>
Kerala
>
Districts
>
Idukki
> Eravikulam
Eravikulam National Park, Idukki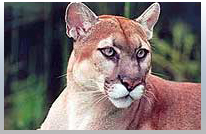 Eravikulam National Park is situated in the Idukki district of Kerala. Located in the Devikulam taluk, Eravikulam National Park was created as a wildlife sanctuary in 1975. Home to a significant population of endangered Nilgiri Tahr, a mountain goat found in South India, Eravikulam was declared a National Park in 1978. Spread over an area of 97 sq Km, Eravikulam National Park is located 15 km north of the hill station of Munnar. You can see the attractions of Eravikulam National Park on a Kerala Backwater tour. Eravikulam National Park Kerala
The landscape of Eravikulam National Park consists of undulating hills and grassy knolls. The natural forests in this area are known as Shola and Eravikulam National Park has several characteristic patches of Shola, where the native flora and fauna can be observed. The green hills and rolling slopes are a beautiful sight and have been compared to the Alpine meadows of Switzerland. Many species of rare plants including the Neelkurinji, which gives the Nilgiri Hills its blue color, can be seen in the forests of Eravikulam, in Kerala on your Kerala Backwater Tour.
Among the hills in Eravikulam National Park is Anaimudi the tallest peak in South India, which rises to a height of 2694 m. Its name means the tuft of an elephant and refers to the hairy top of an elephant's head. The climate in Eravikulam national park is pleasant year round. It rains very heavily during the monsoon and inters can be frosty but days are mild and excellent for touring the sanctuary and observing animals in their natural state.
Some of the animals you can see on tours of Eravikulam National Park with Kerala Backwater are, over a thousand Nilgiri Tahr, tigers, leopards, jungle cats, civet cats, wild boar, sloth bear, Nilgiri Langur, squirrels, mongoose and snakes and reptiles. Many species of butterflies and moths are also seen. The Atlas Moth, one of the world's largest moths is also found in Eravikulam National Park.
Located 15 Km from Munnar, the nearest airport to Eravikulam National Park is Kochi (Cochin) which is 135 Km away. Enjoy touring the Eravikulam National Park with Kerala Backwater.
History
During the British Raj, the North Travancore Land Planting Society owned the region of Rajamalai and Eravikulam, but they later handed over the area to the Kannan Deven Hill Produce Corporation. The Corporation turned the region into a private hunting area, as it was found unsuitable of tea plantation. The region of Rajamalai was declared a wildlife sanctuary way back in 1936, but the present sanctuary was established only in 1975. In 1978, the status of the sanctuary was upgraded to the level of a national park.
Climate
The climate of this region is greatly influenced by the southwestern monsoon. June, July, and August are the monsoon months and this is the period when the region receives maximum rainfall while April and May are the hottest months. January and February receive little rain and the weather is generally clear during this time of the year. From September to December, the northeast monsoon brings a little rain and this period along with the months of January and February are the best time to visit Kerala and this park.