www.keralaradio.in
Tourism
>
India
>
Kerala
>
Districts
>
Wayanad
> Kalpetta
Kalpetta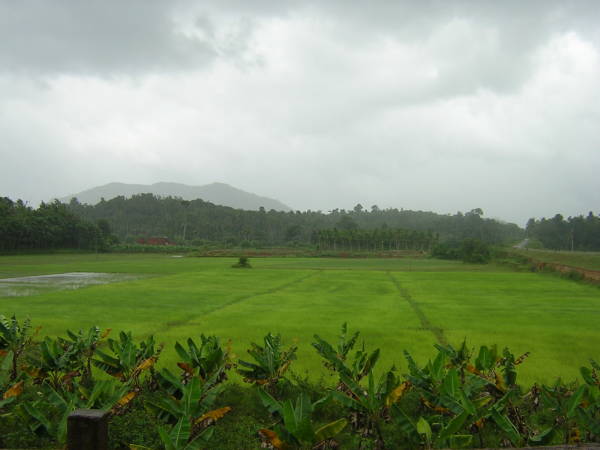 Kalpetta is in Wayanad district in Kerala, India. It is a small town surrounded by dense coffee plantations and mountains. It has standard hotel accommodations. It lies on the Kozhikode-Mysore National Highway (SH 212) at an altitude of 1000 m above sea level between 14 degrees latitude and 72 degrees longitude. Kalpetta, the district headquarters of Wayanad, is the only municipality in this hilly region. The town has hotels, bars, restaurants and shops, making it a convenient base to visit this place while at the same time enjoying these facilities.
Chembra peak
Chembra is the highest peak (2100 m) in Wayanad and is ideal for trekking. Climbing this peak is a challenging mountaineering endeavour and would take a full day. The scenic beauty of Wayanad, which is visible from the top of Chembra, is very exhilarating. The surrounding areas offer exceptional photo opportunities. Camping on the peak is an unforgettable experience. District Tourism Promotion Council, Kalpetta provides guides, sleeping bags, canvases, huts and trekking implements on hire. Distances from Kalpetta-14 km, Sulthan Bathery-42 km.
Neelimala View Point
Neelimala view point, closer to Vaduvanchal, is an excellent venue for trekking with lots of stimulating trails. The summit of this hill affords a great view of the cascading Meenmutty falls and the beautiful valley in its foreground. It is 27 km from Kalpetta.
Meenmutty falls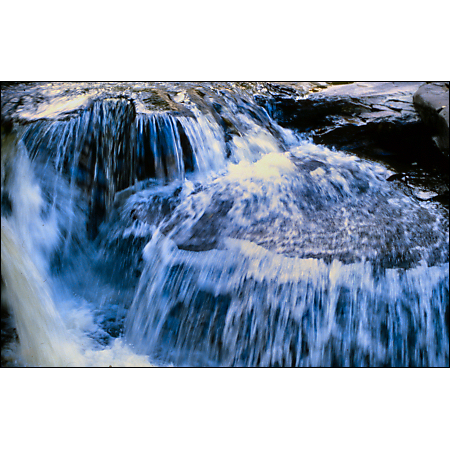 Meenmutty falls, an interesting 2 km jungle trek off the main Ooty road, Meenmutty is the largest and most spectacular waterfall in Wayanad. A unique feature is that water drops about 300 m over three stages. Distances from Sulthan Bathery-12 km.
Sentinal Rock waterfalls
Sentinal rock waterfalls, 22 km south of Kalpetta near Chooralmala. Locally known as Soochippara and is a very popular leisure destination. This is a three step waterfall more than 200 m in height, framed by enchanting scenery. A must to see site! and is ideal for rock climbing. Soochipara can be reached by a scenic 2 km nature walk and deer and other wildlife can be seen near the waterfront. Distances from Kalpetta-22 km.
Kanthanpara waterfalls
Kanthanpara waterfalls, 22 km south east of Kalpetta and 8 km east of Meppadi, a beautiful waterfall about 30 m in height. Relatively smaller than Sentinel rock falls, and rather less frequented Kanthanpara and its surroundings offer a very pleasant site. A easy hike from the main road, it is perfect for picnics. 23 km from Kalpetta.
Sulthan Bathery
Sultan Bathery, also known as Sulthan's Battery lies approximately 25 km from Kalpetta. Associated with Hyder Ali and Tipu Sulthan, Sulthan's Bathery no longer has a fort. It is worth visiting for the Jain temple, which has some interesting stone carvings. Sulthan Bathery can be seen on a drive from Kalpetta to Wayanad Wildlife Sanctuary, Muthanga.
Edakkal caves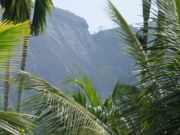 Ambukuthi mala is a mountain in the Wayanad district of Kerala. It is 12 km from Sulthan Bathery and near Ambalavayal. Three pre-historic caves (Edakkal caves) are located at a height of 1,000 m on Ambukuthi mala. You have to get down at Edakkal and do a one km trekking to reach these caves. One can see the new stone age pictorial writings on the walls of these natural caves.
Where to Stay
Hotel Harithagiri, near Civil station, Kalpetta.
PWD Rest House, near Civil station, Kalpetta.
And a number of other hotels near the bus stand.